What is Niche Marketing?
By Private Label Rights PLR eBooks On April 18, 2009
Under Niche Marketing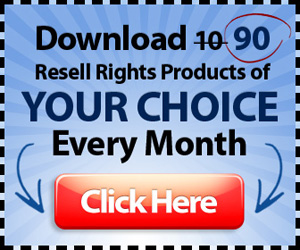 Over the years, Internet marketing has become much more competitive. It seems every online business has a website that is aimed at selling information or digital products to those who visit. These websites usually include a list of products, product descriptions, ebooks, newsletters, articles, and other content for consumers to read and decide if the products meet their needs.
As competition has increased, Internet marketing tactics have also changed. Search engines allow businesses to purchase ad space, which helps increase their web rank. Online businesses must also be concerned with using keywords on their websites in order to further influence web rank in the hopes they rank high enough on search engine lists so consumers will visit the site.
But what if there was a way for you to succeed in running an online business without having to worry about web rank or choosing the right keywords for your website? What if you could sell multiple digital products throughout the year and earn enough to work from home full-time?
If you are looking for this type of Internet business, then niche marketing is the answer. (Market Niche) By targeting your audience first instead of creating a website and uploading digital products, you will be able to determine in advance how profitable a digital product will be before you even decide what to sell!
Note: PLR eBook Club offers over 400 Niche Categories among their digital products.
Market Niches – Marketing Niches
Link to this page
Link to this page
Copy the code below to your web site.