How to Define Your Digital Product in the Niche Market
By Private Label Rights PLR eBooks On June 19, 2009
Under Niche Marketing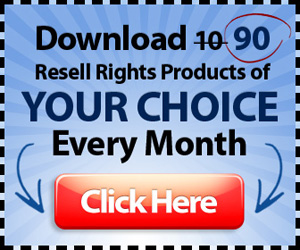 Let's assume that you do not have a digital product to sell and want to create your own ebook to sell online.
Where do you begin?

Pull out 3 sheets of paper.
On the first sheet enter the numbers 1, on the second sheet, number 2 and the third sheet, number 3.
At the top of each numbered sheet enter the following:
1. Things I enjoy doing.
2. Jobs that I have had.
3. Specific skills that I have.
Each of those titles, list everything that you can think of that applies to that particular phrase.  Don't spend a lot of time and enter the first things that comes to mind.
Some examples might be:
1. Things I enjoy doing:
gardening (vegetables or flowers)
sewing (what do you sew?)
sports (tennis, soccer, etc. be specific)
going to the movies (what kind of movies?)
2. Jobs that I have had:
delivering newspapers
waiter or waitressing
delivery person
admin assistant
sales clerk
truck driver
manufacturing
sales rep
volunteer worker
3. Skills that I have:
mechanical aptitude
computer skills
quick learner
communication skills
good cook
common sense
self-reliant
Set aside your lists for at least 24 hours.  During that time, if you think of anything else that needs to be listed on the pages, go ahead and do that, but otherwise let them sit for at least a day.
Let me emphasize the importance of not trying to cram all this activity into one session.  Merely taking the time to create these lists jump starts the subconscious mind to begin activating memories.  This is why I mentioned to go ahead and add to the lists over the next 24 hours.  It will happen.  You can't stop it.
Ok , after 24 hours go ahead and pull out the Number One List (things I enjoy doing).  Your next exercise is to prioritize the list.  Take some time to really study what you have listed there then rank the list numerically with Number 1 being the highest priority, Number 2 the second highest and so on.  When you begin to write, let it come naturally and don't dwell too long on an item.
Now set that list aside and pull out Number 2 – Jobs That I Have Had.  Do the same as you did with the first list, ranking the jobs by the one you enjoyed most – Number 1 and so on.  When you have that list prioritized, move on.
Next pull out the Number 3 list and do the same, prioritizing your greatest strengths beginning with Number 1 and so forth.
Now, before putting the lists away for another 24 hours, you need to take three new sheets of paper.  At the top of Number 1, again write Things I Enjoy doing.  Beneath that, write the first three items in order of priority that you listed on the first sheet.
Do the same for each additional list.  You should now have three NEW lists with the appropriate heading and listing the top three by priority for each category.
What we are doing is getting the information locked in your head, down on paper in a cognitive format so that you can begin to take action.
Study these new lists and see if you find similarities among them.  Look for any consistency and make notes about it.
Wait your 24 hours.
Now take out each of your lists and create three new ones. At the top of three new sheets, write the categories again, i.e. Things I Enjoy doing, and so on.
Take your three prioritized ranking lists and write each of them on the appropriate page, leaving about a third of the sheet below each one so that you have something like this:
1. Sheet One – Things I Enjoy Doing:
2. Sheet Two – Jobs I Have Had:
Volunteer Worker
Gardening
Sales Clerk
3. Sheet Three – Skills That I Have:
Quick Learner
Communication Skills
Computer Skills
Now take a very good look at your three sheets of paper.  You have the three sheets and each sheet reflects your priorities. Taking each of these priorities ask yourself "WHY" you ranked them the way you did?  List all the reasons why beneath each item.
Up to this point, you have quite a set of information about yourself.  You know three different things that you really like to do.  You have a list of the three jobs that you have had and enjoyed working at them.  Finally, you have a list of your top three skills.  Now it's time to begin some market research.
Once, you finish reading, and finding your market research. You will need resources for your digital product niche. Content should be one of them. If you need content with private label rights in which you have totally control over, visit the PLR eBook Club for more information.
Link to this page
Link to this page
Copy the code below to your web site.